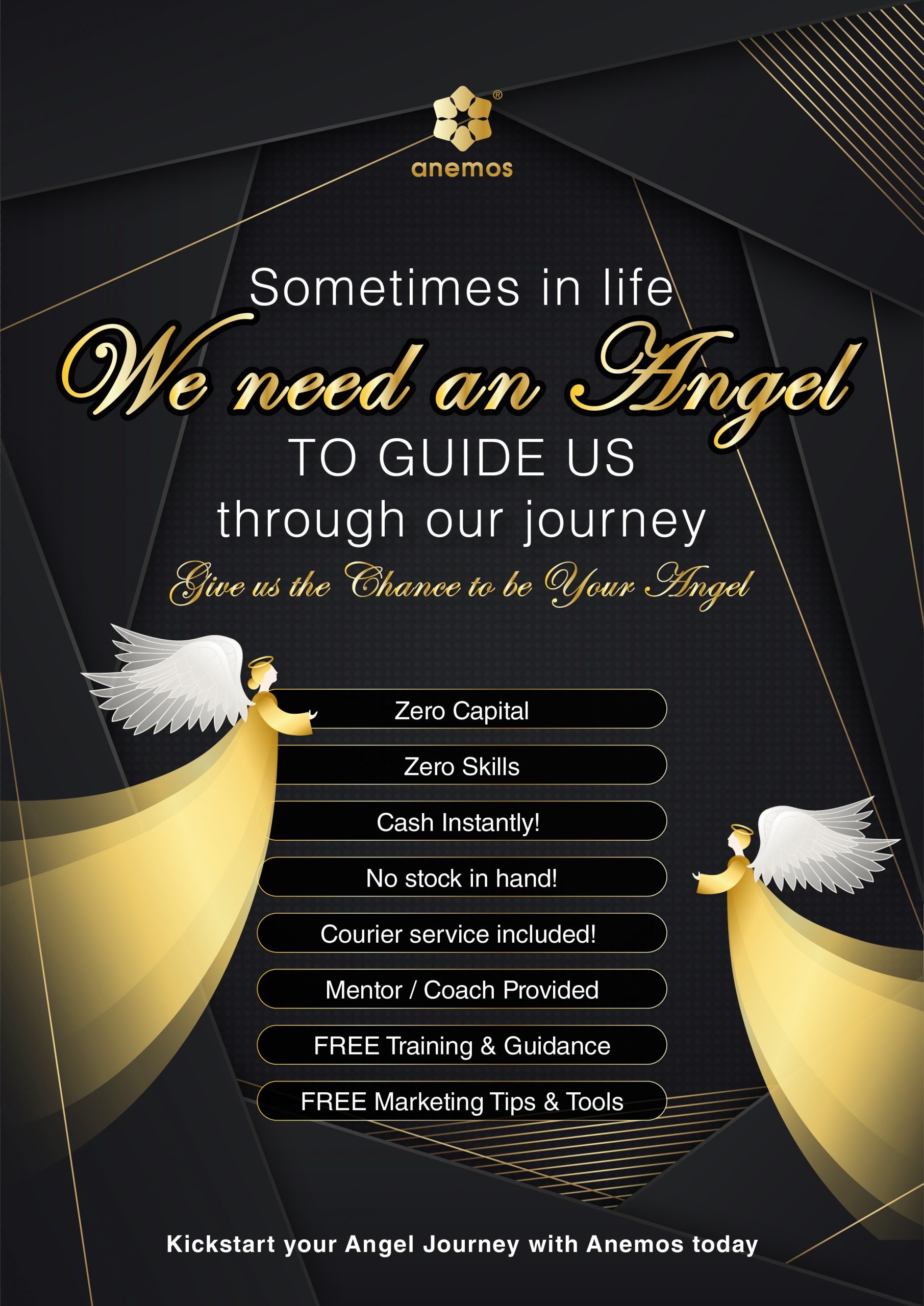 Good news to our dearest members and friends,
Anemos will be launching the Angel Program starting this June.
What is Angel Program?
Angel Program is an initiative by Anemos Management to benefit those who want to venture into the business with ZERO capital!
How does this Angel Program work?
Anyone that is interested to join Angel Program,
have to go through a SIMPLE path within the stipulated time frame.
Once he/she completed the path, automatically he/she will be registered as Anemos distributor and receive cash instantly!
How to apply for this Angel Program?
To register for this Angel Program, kindly contact us at our Service Ninja (06 010-3699590)  or csanemos@gmail.com together with your details as below
Name:
Phone:
E-mail:
"Everyone needs an Angel in their life"
Regards
Anemos Management Sdn Bhd